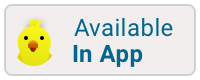 Saxon Switzerland National Park
Photo by Melker Wångdahl
Saxon Switzerland National Park, established in 1990, is in the German Free State of Saxony, near the Saxon capital Dresden. It covers two areas of 93.5 km² (36.1 mi²) in the heart of the German part of the Elbe Sandstone Mountains, which is often called Saxon Switzerland.
The National Park adjoins Bohemian Switzerland National Park (Czech: České Švýcarsko) in the Czech Republic.
Saxon Switzerland is an intensively fissured and rocky canyon landscape. The highest peak of the National Park is at 556 meters (1,814 feet) above sea level, but is only a short distance from the valley of the Elbe river at 110 to 120 meters (360 to 390 feet).
It offers several different habitats and microclimate zones due to its strong vertical division. The National Park still hosts some forms of forest without human intervention, which is unusual in central Europe. The mountain forest and gorge forest are endangered in Europe.