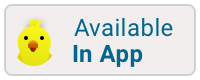 Santa Maria delle Grazie
Santa Maria delle Grazie is a gothic church located in Milan. It is home to one of the most famous paintings in the world called "The Last Supper". The talented artist Leonardo da Vinci painted the masterpiece between 1494 and 1498. The artwork represents the last dinner Jesus and his disciples shared together before Jesus' crucifixion.
You will want to purchase tickets in advance if you want to see the painting. Visiting times and group sizes are limited.
Tips: If you want to see Da Vinci's painting of The Last Supper, make sure you buy tickets ahead of time. They sell out quickly even in the off-peak months.
Hours: Open Tuesday to Saturday, 8am to 8pm.
Kid Rating: