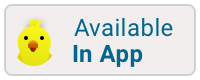 Santa Maria delle Grazie
Photo by Emilio Garcia
Kid Rating:



Santa Maria delle Grazie is a gothic church located in Milan, Italy. It is home to one of the most famous paintings in the world called "The Last Supper". The talented artist Leonardo da Vinci painted the masterpiece between 1494 and 1498. The artwork represents the last dinner Jesus and his disciples shared together before Jesus' crucifixion. The details of the painting are spectacular. There are even traces of silver and gold in the picture. Leonardo used tempura and oil to paint the picture. The painting is unique because it's painted on the wall of the church. It is a huge painting of 8.80 meters wide and 4.60 meters high.
Through the years, the art has deteriorated so it has been restored from time to time. To protect the painting, only 25 people are allowed to visit the room every 15 minutes so it is kept at a perfect temperature. Many people find the painting to be shrouded in mysteries that have never been solved. The picture remains in its original place in the dining room of the church's convent. It is considered one of the most important pieces of history in the city and possibly in the entire world.
Fun Facts
Duke of Milan, Francesco I Sforza had the church built in 1463. It was completed 34 years later in 1497.
On August 15, 1943, the church was hit by allied bombs. The bombs damaged most of the refectory but they did not damage the painting.
Tips:
If you want to see Da Vinci's painting of The Last Supper, make sure you buy tickets ahead of time. They sell out quickly even in the off-peak months.
Website
Hours: Open Tuesday to Saturday, 8am to 8pm.
These hours can change. Please check the web site before making your plans.