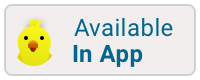 Sainte Chapelle
Sainte-Chapelle, or Holy Chapel, is a royal chapel located along the River Seine in Paris. The Sainte-Chapelle was built within the medieval Palais de la Cite, which was the residence of the King of France until the 14th century ended.
During the French Revolution, much of the Sainte-Chapelle suffered damage. Most of the relics were dispersed throughout the country or were damaged and destroyed. Fortunately, about two-thirds of the original stained glass remain. If you're in Paris on a bright sunny day, the stained glass windows are amazing to see inside.
The cost is 10€ per person. Sometimes there is a short line to get in. Plan about 30 minutes for your visit.
Tips:
The stained glass windows are amazing to see on a bright, sunny day.
Hours:
Monday: 9:00 AM – 5:00 PM
Tuesday: 9:00 AM – 5:00 PM
Wednesday: 9:00 AM – 5:00 PM
Thursday: 9:00 AM – 5:00 PM
Friday: 9:00 AM – 5:00 PM
Saturday: 9:00 AM – 5:00 PM
Sunday: 9:00 AM – 5:00 PM
Kid Rating: