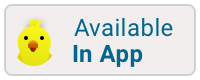 Sainte Chapelle
Photo by Cathedrals e Iglesias
Kid Rating:



Sainte-Chapelle, or Holy Chapel, is a royal chapel located along the River Seine in Paris, France. Built in the Gothic style, the Sainte-Chapelle was built within the medieval Palais de la Cite, which was the residence of the King of France until the 14th century ended. The Sainte-Chapelle is considered to be one of the highest achievements of the Rayonnant period of Gothic architecture, a period that lasted between 1240 and 1350. The Rayonnant architecture in the Sainte-Chapelle is seen in the buttresses and the vertical height of the chapel.
In 1238, King Louis IX of France commissioned the Saint-Chapelle to be constructed to house his large collection of Passion relics (physical remains of the crucifixion and death of Jesus Christ), which included the original Crown of Thorns worn by Christ during his crucifixion. Today, the Crown of Thorns is housed in the Notre-Dame Cathedral. Consecrated (declared sacred) on April 26th of 1248, the royal chapel has one of the most extensive 13th-century stained glass collections in the world.
During the French Revolution, much of the Sainte-Chapelle suffered damage. Most of the relics were dispersed throughout the country or were damaged and destroyed. Many of the reliquaries, including the grande chasse (or reliquary box) was melted down for the gold. The steeple and baldachin (canopy over the altar) were removed from the structure. It would not be until the end of the 19th century that the church was restored, with much of the chapel today being a re-creation. Thankfully, more than two-thirds of the stained-glass windows are original and authentic.
Tips:
The stained glass windows are amazing to see on a bright, sunny day.
Website
Hours:
Monday: 9:00 AM – 7:00 PM
Tuesday: 9:00 AM – 7:00 PM
Wednesday: 9:00 AM – 7:00 PM
Thursday: 9:00 AM – 7:00 PM
Friday: 9:00 AM – 7:00 PM
Saturday: 9:00 AM – 7:00 PM
Sunday: 9:00 AM – 7:00 PM
These hours can change. Please check the web site before making your plans.