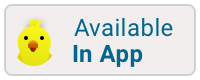 São Jorge Castle
Photo by Tim (Timothy) Pearce
São Jorge Castle is located in the freguesia (district) of Santa Maria Maior.
Humans settlement in this area dates to at least the 8th century BC while the first fortifications built date from the 1st century BC. The hill on which São Jorge Castle stands has played an important part in the history of Lisbon. The fortifications in this area have been occupied by Phoenicians, Carthaginians, Romans, and Moors, before its conquest by the Portuguese in the 1147 Siege of Lisbon.
During the 10th century, fortifications were built by Berber forces; these included the walls or Cerca Moura. The castle was extensively renovated around 1300 by King Denis I, transforming the Moorish alcáçova into the Royal Palace of the Alcáçova.
Between 1373 and 1375, King Ferdinand I ordered the building of the Cerca Nova or Cerca Fernandina,  the walled compound that enclosed all but the north flank of the castle. The master builders João Fernandes and Vasco Brás were responsible for its construction. This wall, which partially replaced the old Moorish walls, was designed to encircle previously unprotected parts of the city.
Completed in two years, it had 77 towers, over 30 gates, and a perimeter of 5,400 metres (17,700 ft).
Since the 12th century, the castle has served as a royal palace, a military barracks, home of the Torre do Tombo National Archive, and now as a national monument and museum.
Website
Hours:
Monday: 9:00 AM – 9:00 PM
Tuesday: 9:00 AM – 9:00 PM
Wednesday: 9:00 AM – 9:00 PM
Thursday: 9:00 AM – 9:00 PM
Friday: 9:00 AM – 9:00 PM
Saturday: 9:00 AM – 9:00 PM
Sunday: 9:00 AM – 9:00 PM
These hours can change. Please check the web site before making your plans.