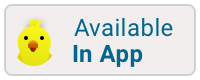 Roman Forum
The Roman Forum (Foro Romano) was an open-air location in the heart of the ancient city where many events took place - including political, religious, important meetings, criminal trials, buying and selling of goods, gladiator fights, and social activities. The Forum opened about 500 BC around the time that the Roman Republic was founded.
Today, you can walk through and explore the remains. Here you will find the Senate House, the Temple of Saturn, the Arch of Titus, and the Rostra where important speeches were given.
The Colosseum entrance fee also includes admission to the Roman Forum and the Palatine Hill.
Hours:
Monday: 8:30 AM – 4:30 PM
Tuesday: 8:30 AM – 4:30 PM
Wednesday: 8:30 AM – 4:30 PM
Thursday: 8:30 AM – 4:30 PM
Friday: 8:30 AM – 4:30 PM
Saturday: 8:30 AM – 4:30 PM
Sunday: 8:30 AM – 4:30 PM
Kid Rating: