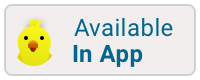 Pyramid of Khafre
Photo by Warren LeMay
The Pyramid of Khafre or of Chephren is the second-tallest and second-largest of the 3 Ancient Egyptian Pyramids of Giza and the tomb of the Fourth-Dynasty pharaoh Khafre (Chefren), who ruled c. 2558−2532 BC.
The pyramid is built of horizontal courses. The stones used at the bottom are very large, but as the pyramid rises, the stones become smaller, becoming only 50 cm (20 in) thick at the apex. The courses are rough and irregular for the first half of its height but a narrow band of regular masonry is clear in the midsection of the pyramid. At the northwest corner of the pyramid, the bedrock was fashioned into steps. Casing stones cover the top third of the pyramid, but the pyramidion and part of the apex are missing.
The bottom course of casing stones was made out of pink granite but the remainder of the pyramid was cased in Tura Limestone. Close examination reveals that the corner edges of remaining casing stones are not completely straight, but are staggered by a few millimeters. One theory is that this is due to settling from seismic activity. An alternative theory postulates that the slope on the blocks was cut to shape before being placed due to the limited working space towards the top of the pyramid.
Website
Hours:
Monday: 7:00 AM – 3:00 PM
Tuesday: 7:00 AM – 3:00 PM
Wednesday: 7:00 AM – 3:00 PM
Thursday: 7:00 AM – 3:00 PM
Friday: 7:00 AM – 3:00 PM
Saturday: 7:00 AM – 3:00 PM
Sunday: 7:00 AM – 3:00 PM
These hours can change. Please check the web site before making your plans.