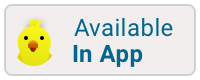 President's House
The President's House in Philadelphia was the third U.S. Presidential Mansion. George Washington occupied it from November 27, 1790, to March 10, 1797; and John Adams occupied it from March 21, 1797, to May 30, 1800.
The house was located one block north of the Pennsylvania Statehouse (now Independence Hall), and was built by widow Mary Masters about 1767. During the 1777-1778 British occupation of Philadelphia, it was headquarters for General Sir William Howe and the British Army. The British abandoned the city in June 1778, and the house became headquarters for Military Governor Benedict Arnold.
Philadelphia served as the temporary national capital from 1790 to 1800, while Washington, D.C. was under construction. The house was owned by Revolutionary War financier Robert Morris in 1790, who gave it up for President Washington's use. Washington brought nine enslaved Africans from Mount Vernon to work in his presidential household.
The house also served as the executive mansion for President John Adams. Adams moved to the District of Columbia and into the not-yet-completed White House on November 1, 1800.
Confusion over the exact location of the Philadelphia President's House led to its surviving walls being unknowingly demolished in 1951. Advocacy by historians and African American groups resulted in the 2010 commemoration of the site.
Website
Hours:
Monday: 7:00 AM – 10:00 PM
Tuesday: 7:00 AM – 10:00 PM
Wednesday: 7:00 AM – 10:00 PM
Thursday: 7:00 AM – 10:00 PM
Friday: 7:00 AM – 10:00 PM
Saturday: 7:00 AM – 10:00 PM
Sunday: 7:00 AM – 10:00 PM
These hours can change. Please check the web site before making your plans.