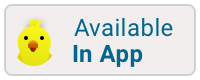 Prague Castle
Photo by Pierre Blanché
Kid Rating:




Prague Castle is a castle complex built in the 9th century. It is the official office of the President of the Czech Republic. The castle was a seat of power for kings of Bohemia, Holy Roman emperors, and presidents of Czechoslovakia. The Bohemian Crown Jewels are kept within a hidden room inside it.
According to the Guinness Book of Records, Prague Castle is the largest ancient castle in the world, occupying an area of almost 70,000 square metres (750,000 square feet), at about 570 metres (1,870 feet) in length and an average of about 130 metres (430 feet) wide. The castle is among the most visited tourist attractions in Prague attracting over 1.8 million visitors annually.
Website
Hours:
Monday: 6:00 AM – 10:00 PM
Tuesday: 6:00 AM – 10:00 PM
Wednesday: 6:00 AM – 10:00 PM
Thursday: 6:00 AM – 10:00 PM
Friday: 6:00 AM – 10:00 PM
Saturday: 6:00 AM – 10:00 PM
Sunday: 6:00 AM – 10:00 PM
These hours can change. Please check the web site before making your plans.