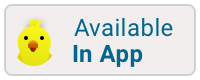 Plymouth Rock
Plymouth Rock is situated along the water in Plymouth. This is a nice area for a walk on a sunny day. There are some shops and restaurants to visit nearby. Plymouth Rock itself is not worth your time but If you're in the area then make a stop.
Plymouth Rock is just a large rock protected under a roof. The rock itself isn't very interesting but it can be fun to see where some of the English Pilgrims first landed in America.
Tips: Visiting Plymouth Rock will only take a few minutes. Before visiting, considere including other nearby attractions such as Plimoth Plantation and the Mayflower II.
Hours:
Monday: Open 24 hours
Tuesday: Open 24 hours
Wednesday: Open 24 hours
Thursday: Open 24 hours
Friday: Open 24 hours
Saturday: Open 24 hours
Sunday: Open 24 hours
Kid Rating: