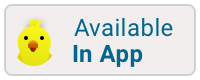 Plitvice Lakes National Park
Photo by Solmaz Zohdi
Plitvice Lakes National Park, founded in 1949, is one of the oldest and largest national parks in Croatia. In 1979, Plitvice Lakes National Park was inscribed on the UNESCO World Heritage list, due to its outstanding and picturesque series of tufa lakes and caves, connected by waterfalls.
The park is famous for its lakes arranged in cascades. Sixteen lakes can be seen from the surface. These lakes are fed by several small rivers and underground rivers.
The lakes are all interconnected and follow the water flow. They are separated by natural dams of travertine, which is deposited by the action of moss, algae, and bacteria. The sensitive travertine barriers are the result of an interplay between water, air and plants. The encrusted plants and bacteria accumulate on top of each other, forming barriers which grow at the rate of about 1 cm (0.4 in) per year.
The 16 lakes are separated into an upper and lower cluster formed by runoff from the mountains, descending from an altitude of 636 to 503 m (2,087 to 1,650 ft) over a distance of about 8 kilometres (5.0 mi). The lakes collectively cover an area of about 0.77 square miles, the water exiting from the lowest lake forming the Korana River.
The lakes are renowned for their distinctive colors, ranging from azure to green, grey or blue. The colors change constantly depending on the quantity of minerals or organisms in the water and the angle of sunlight.
Website
Hours:
Monday: 7:00 AM – 5:00 PM
Tuesday: 7:00 AM – 5:00 PM
Wednesday: 7:00 AM – 5:00 PM
Thursday: 7:00 AM – 5:00 PM
Friday: 7:00 AM – 5:00 PM
Saturday: 7:00 AM – 5:00 PM
Sunday: 7:00 AM – 5:00 PM
These hours can change. Please check the web site before making your plans.