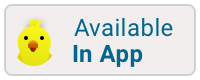 Petrified Forest National Park
Photo by Jeff Hollett
Kid Rating:




Petrified Forest National Park is located in the Navajo and Apache counties of northeastern Arizona. Named for its large deposits of petrified wood, the park covers about 346 square miles (900 square kilometers), encompassing semi-desert shrub steppe as well as highly eroded and colorful badlands. The site was declared a national monument in 1906 and a national park in 1962.
Averaging about 5,400 feet (1,600 m) in elevation, the park has a dry windy climate with temperatures that vary from summer highs of about 100 °F (38 °C) to winter lows well below freezing. More than 400 species of plants, dominated by grasses such as bunchgrass, blue grama, and sacaton, are found in the park. Fauna include larger animals such as pronghorns, coyotes, and bobcats, many smaller animals, such as deer mice, snakes, lizards, seven kinds of amphibians, and more than 200 species of birds, some of which are permanent residents and many of which are migratory.
The Petrified Forest is known for its fossils, especially fallen trees that lived in the Late Triassic Epoch, about 225 million years ago. The sediments containing the fossil logs are part of the widespread and colorful Chinle Formation, from which the Painted Desert gets its name. Beginning about 60 million years ago, the Colorado Plateau was pushed upward by tectonic forces and exposed to increased erosion. All of the park's rock layers above the Chinle, except geologically recent ones found in parts of the park, have been removed by wind and water. In addition to petrified logs, fossils found in the park have included Late Triassic ferns, cycads, ginkgoes, and many other plants as well as fauna including giant reptiles called phytosaurs, large amphibians, and early dinosaurs. Paleontologists have been unearthing and studying the park's fossils since the early 20th century.
The park's earliest human inhabitants arrived at least 8,000 years ago. By about 2,000 years ago, they were growing corn in the area and shortly thereafter building pit houses in what would become the park. Later inhabitants built above-ground dwellings called pueblos. Although a changing climate caused the last of the park's pueblos to be abandoned by about 1400 CE, more than 600 archeological sites, including petroglyphs, have been discovered in the park.
Website
Hours:
Monday: 8:00 AM – 5:00 PM
Tuesday: 8:00 AM – 5:00 PM
Wednesday: 8:00 AM – 5:00 PM
Thursday: 8:00 AM – 5:00 PM
Friday: 8:00 AM – 5:00 PM
Saturday: 8:00 AM – 5:00 PM
Sunday: 8:00 AM – 5:00 PM
These hours can change. Please check the web site before making your plans.