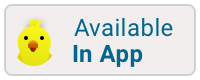 Old State House
Photo by Céline Harrand
Kid Rating:



Built: 1713
The Old State House in Boston, Massachusetts, is part of the Freedom Trail. The Freedom Trail is a 2-and-a-half-mile long path that visits 16 different sites that were important to American History. The Old State House is the oldest public building in Boston, and today is a museum that people can go and visit to learn more about Boston's history during the American Revolutionary War.
Built in 1713, no one is certain who designed the first version of the State House. In 1747, there was a fire in the building, so the entire inside of the building had to be rebuilt, but the bricks on the outside were undamaged. One of the original features of the building were wooden statues of a lion and a unicorn, which represented the British Crown. The Old State House had several purposes. The basement of the building was warehouses, the first floor was a Merchant's Exchange for shopping, and the second floor was for different parts of the government. On March 5th of 1770, the Boston Massacre took place in front of the Old State House. Five colonists were shot and killed by British soldiers, and the Old State House was featured in many of the sketches of the attack, which were used to help promote the need for Independence.
On July 18th of 1776, the Declaration of Independence was read to happy crowds of people from the eastern balcony of the Old State House. The lion and the unicorn were removed from the building and burned in a big fire. Almost 200 years later, on July 11th of 1976, Queen Elizabeth II of England and her husband toured Boston and stood on the eastern balcony, where she said that "If Paul Revere and Samuel Adams could have known that a British monarch would stand on the balcony of the Old State House and be greeted with such kind words… well, I think they would have been extremely surprised!"
Website
Hours:
Monday: 9:00 AM – 6:00 PM
Tuesday: 9:00 AM – 6:00 PM
Wednesday: 9:00 AM – 6:00 PM
Thursday: 9:00 AM – 6:00 PM
Friday: 9:00 AM – 6:00 PM
Saturday: 9:00 AM – 6:00 PM
Sunday: 9:00 AM – 6:00 PM
These hours can change. Please check the web site before making your plans.