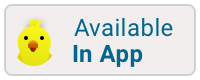 Old South Meeting House
Photo by Lee Wright
Kid Rating:



The Old South Meeting House was built in 1729. It was used as a church and meeting point by the people of Boston. Its large size made it an ideal location for the massive public protests that took place from 1768 to 1775. There, Patriots and Loyalist would argue and debate the rules and regulations passed by the British Parliament.
On December 16, 1773 the Old South Meeting House was the location where over 5000 people came to protest British taxation. The protest didn't go well and people began to leave to further protest in the streets. A large group of people, led by the Sons of Liberty, left the meeting house and went down to the harbor where they dumped chests full of tea into the water. This event would come to be known as the Boston Tea Party.
In 1775, the British occupied the building to prevent any more large gatherings. They gutted the building and filled the inside with dirt so they could practice horse riding.
After the British evacuated Boston, Thomas Dawes created a plan to rebuild its interior. Unfortunately, a lot of the original artifacts were lost and destroyed by the British army.
In 1872, the meeting hall was almost destroyed by the Great Boston Fire. It was saved just in time by the arrival of a fire engine from Portsmouth, New Hampshire.
The congregation built a new church after the fire called Old South Church located in Copley Square. They still return once each year to the Old South Meeting House for services on the Sunday before Thanksgiving.
Fun Fact
The congregation had many famous members including:
Phillis Wheatley, the first published African American female poet
Samuel Adams, one of the Founding Fathers of the United States
William Otis, inventor of the steam shovel
William Dawes, one of several men, including Paul Revere, to warn the colonists of the approaching British army
Benjamin Franklin when he was a little boy
Website
Hours:
Monday: 9:00 AM – 6:00 PM
Tuesday: 9:00 AM – 6:00 PM
Wednesday: 9:00 AM – 6:00 PM
Thursday: 9:00 AM – 6:00 PM
Friday: 9:00 AM – 6:00 PM
Saturday: 9:00 AM – 6:00 PM
Sunday: 9:00 AM – 6:00 PM
These hours can change. Please check the web site before making your plans.