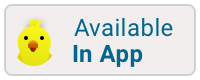 Old South Meeting House
The Old South Meeting House was built in 1729. It was used as a church and meeting point by the people of Boston. Its large size made it an ideal location for the massive public protests that took place from 1768 to 1775. There, Patriots and Loyalist would argue and debate the rules and regulations passed by the British Parliament.
The congregation had many famous members including Phillis Wheatley, the first published African American female poet, Samuel Adams, one of the Founding Fathers of the United States, and Benjamin Franklin when he was a little boy.
Hours:
Monday: 9:30 AM – 5:00 PM
Tuesday: 9:30 AM – 5:00 PM
Wednesday: 9:30 AM – 5:00 PM
Thursday: 9:30 AM – 5:00 PM
Friday: 9:30 AM – 5:00 PM
Saturday: 9:30 AM – 5:00 PM
Sunday: 9:30 AM – 5:00 PM
Kid Rating: