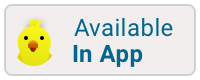 Notre Dame
The Notre Dame de Paris is also called the Notre Dame Cathedral. Its name really means Our Lady of Paris. It took almost 200 years for the church to be completely built. The groundbreaking took place in 1163 and it wasn't finished until 1345, more than 650 years ago. It is one of the most well-known churches in the entire world and is very much admired by architects.
Unfortunately, a recent fire has destroyed much of the cathedral. You'll still want to walk by this magnifisent building as you explore the city.
Hours:
On April 15, 2019, Notre Dame was severely damaged by a fire. You will not be able to visit the inside of the cathedral.
We hope that one day Notre Dame will open once again and that it can return to its former glory.
Kid Rating: