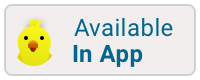 North Cascades National Park
Photo by Jeff Hollett
North Cascades National Park is located in the state of Washington. It consists of a northern and southern section, split by the Skagit River that flows through the reservoirs of Ross Lake National Recreation Area.
North Cascades National Park features the rugged mountain peaks of the North Cascades Range, the most expansive glacial system in the contiguous United States, the headwaters of numerous waterways, and vast forests with the highest degree of flora biodiversity of any American national park.
The region was first settled by Paleo-Indian Native Americans. When European American explorers arrived, it was inhabited by the Skagit tribes. By the early 19th century, the region was visited by fur trappers and several British and American companies competed for control over the fur trade.
After the Canada–United States border was set at the 49th parallel in 1846, explorers came to chart potential routes through the mountains for roads and railroads. Limited mining and logging occurred from the late 19th century to the early 20th century. The first significant human impact in the region occurred in the 1920s when several dams were built in the Skagit River valley to generate hydroelectric power. Environmentalists then campaigned to preserve the remaining wilderness, ending on October 2, 1968, with the designation of North Cascades National Park.
Heavy snows and a high risk of avalanches due to the steep terrain, especially on the western slopes, severely limit visitation in the winter.
Most of the plant and animal species native to the park region are still found there, though climate change and pollutants from industrialized areas to the west pose risks to the environment. The park has one of the earliest and longest lasting research programs dedicated to studying climate change, primarily through examining the effects of glacial retreat.
Tips:
North Cascades National Park is almost entirely protected as wilderness, and so the park has few structures, roads or other improvements. Camping inside the park requires hiking in by trail, horseback or boat, and camping is regulated by a permit system to ensure the wilderness is not over-exploited. Mountaineering is popular in the park and only unobtrusive clean climbing is allowed.