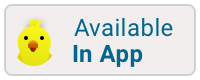 New River Gorge National Park and Preserve
Photo by Mike Goad
The New River Gorge National Park and Preserve protects and maintains the New River Gorge in southern West Virginia in the Appalachian Mountains. Established in 1978 as a national river and redesignated in 2020, the park and preserve stretches for 53 miles (85 km) from just downstream of Hinton to Hawks Nest State Park near Ansted.
The park is rich in cultural and natural history, and offers an abundance of scenic and recreational opportunities. New River Gorge is home to some of the country's best whitewater rafting and is also one of the most popular climbing areas on the East Coast.
President Jimmy Carter signed legislation establishing New River Gorge National River on November 10, 1978. The park was established as a unit of the national park system "for the purpose of conserving and interpreting outstanding natural, scenic, and historic values and objects in and around the New River Gorge, and preserving as a free-flowing stream an important segment of the New River in West Virginia for the benefit and enjoyment of present and future generations."
Flowing water is the creative force shaping the geologic features of the New River Gorge, as the river continues to sculpt the longest and deepest river gorge in the Appalachian Mountains. The river has exposed four seams of coal, considered among the best bituminous coal in the world. The smokeless New River coal once fed the boilers of the nation's trains, factories, fleets, and power plants, and its coke fueled the nation's iron furnaces.
Within the gorge is a wealth of abandoned places where people worked and lived during the late 18th and 19th centuries, supplying the coal from the New River Coalfield, and lumber that helped fuel American industry. Remnants of the park's past, hidden in the forest, tell the stories of earlier life in the Appalachian Mountains. On display are the remains of historic coal mining structures and coke ovens — such as at Nuttallburg Coal Mining Complex and Town Historic District and Kay Moor — and the historic structures and ruins of more than 50 company-owned towns.
Website
Hours:
Monday: 9:00 AM – 5:00 PM
Tuesday: 9:00 AM – 5:00 PM
Wednesday: 9:00 AM – 5:00 PM
Thursday: 9:00 AM – 5:00 PM
Friday: 9:00 AM – 5:00 PM
Saturday: 9:00 AM – 5:00 PM
Sunday: 9:00 AM – 5:00 PM
These hours can change. Please check the web site before making your plans.