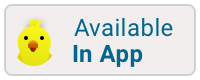 Musée de la Reddition
Photo by Bill Johnston
The Musée de la Reddition is located northwest of the Reims train station. It is here, on May 7, 1945, that high officers from the German army met with officers from the Allied forces to surrender. Their signed declaration of unconditional surrender ended World War II in Europe.
General Dwight D. Eisenhower, used this location as his headquarters. The map room where the surrendor took place is now preserved behind glass in this museum. General Eisenhower would go on to become the first Supreme Allied Commander in Europe in 1951.
Website
Hours:
Monday: 10:00 AM – 6:00 PM
Tuesday: Closed
Wednesday: 10:00 AM – 6:00 PM
Thursday: 10:00 AM – 6:00 PM
Friday: 10:00 AM – 6:00 PM
Saturday: 10:00 AM – 6:00 PM
Sunday: 10:00 AM – 6:00 PM
These hours can change. Please check the web site before making your plans.