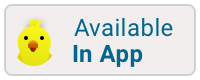 Mount Rushmore
Kid Rating:




Mount Rushmore is a national memorial located in the Black Hills of South Dakota. Made up of four massively large sculpted heads, it features the likenesses of George Washington, Thomas Jefferson, Theodore Roosevelt, and Abraham Lincoln. Each of the sculptures are more than 60 feet in height and are situated nearly 6000 feet above sea level, making it the highest government memorial in the country.
Gutzon Borglum was the lead designer and project manager at the site from 1927 to 1941 along with the help of his son, Lincoln Borglum. A South Dakota historian by the name of Doane Robinson came up with the idea to make the massive carving into the Black Hills in the hopes of driving up tourism to the area. Originally, the design was to be carved into an area known as The Needles, an area of eroded granite pillars with much significance to the Native American groups living in the area. In addition, Robinson was wanting to carve American West figureheads, such as Red Cloud, Buffalo Bill Cody, and Lewis and Clark, but was overruled by Borglum who believed that the presidents would have more universal appeal to tourists.
Construction on the monument lasted until 1941, 6 months after Gutzon Borglum passed away. By this point, funding had run dry and the grand plan of carving the monuments from head to waist had to be abandoned. Mount Rushmore remains a very popular place to visit each year, just as Doane Robinson had wanted. In 2016, nearly 2.5 million people visited the national memorial.
Website
Hours:
Monday: 5:00 AM – 11:00 PM
Tuesday: 5:00 AM – 11:00 PM
Wednesday: 5:00 AM – 11:00 PM
Thursday: 5:00 AM – 11:00 PM
Friday: 5:00 AM – 11:00 PM
Saturday: 5:00 AM – 11:00 PM
Sunday: 5:00 AM – 11:00 PM
These hours can change. Please check the web site before making your plans.