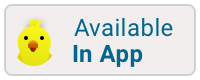 Mount Rainier National Park
Photo by Mark Gunn
Kid Rating:




Mount Rainier National Park is located in Washington state. The park was established on March 2, 1899, as the fifth national park in the United States, preserving 236,381 acres (369.3 sq mi; 956.6 km2) including all of Mount Rainier, a 14,411-foot (4,392 m) stratovolcano.
The mountain rises abruptly from the surrounding land with elevations in the park ranging from 1,600 feet to over 14,000 feet (490–4,300 m). The highest point in the Cascade Range, Mount Rainier is surrounded by valleys, waterfalls, subalpine meadows, and 91,000 acres (142.2 sq mi; 368.3 km2) of old-growth forest. More than 25 glaciers descend the flanks of the volcano, which is often shrouded in clouds that dump enormous amounts of rain and snow.
Mount Rainier is circled by the Wonderland Trail and is covered by glaciers and snowfields totaling about 35 square miles (91 km2). Carbon Glacier is the largest glacier by volume in the contiguous United States, while Emmons Glacier is the largest glacier by area. Mount Rainier is a popular peak for mountaineering with some 10,000 attempts per year with approximately 50% making it to the summit.