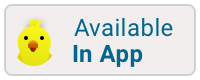 Monet's Garden
Kid Rating:




Giverny is a commune in Northern France that sits on the right bank of the River Seine. A commune is a district in France. The village of Giverny is about 50 miles away from Paris and has some of the most scenic landscapes in all of France. This beauty drew many Impressionist artists from other countries to the area in the early 1900s. Giverny is most known for being the site of artist Claude Monet's garden and home. Today, Giverny and Monet's Gardens are a popular tourist attraction in France.
Before 1890, Claude Monet was traveling on a train towards Paris when he first saw the village of Giverny. He immediately decided he wanted to move there and had purchased his home by 1890. In the coming years, Monet set to building grand gardens and pathways that he could paint in his signature Impressionist style, including some of his most famous pieces such as The Waterlily Pond, Green Harmony (1899).
Many artists moved to Giverny in the early 1900's to be close to Monet. Noted artist Frederick Carl Frieseke spent each summer from 1906 to 1919 in a home next door to Monet, and artists Richard E Miller, Lawton Parker, Guy Rose, Edmund Greacen, and Karl Anderson became resident artists of the village. In 1910, all six of these artists were given a show at Madison Gallery in New York and the six artists became known as the "Giverny Group".
Tips:
Bike rentals are available next to the train station when you arrive in Vernon
Train travel times can vary. Make sure you select one with fewer stops to minimize your travel time.