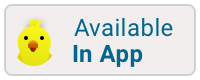 Monet's Garden
Monet's Garden's are a short day trip from Paris. If you're going to visit, be sure to go in the spring or early summer when many of the flowers are blooming. Bus trips are available but I recommend taking the train to the Vernon-Giverny station (about 45 minute ride on the faster trains). From there, you can take a taxi or rent some bikes to get to the gardens. It's an easy bike ride on a flat path. The distance from Vernon to Giverny is about 3 miles (5km).
Tips:
Bike rentals are available next to the train station when you arrive in Vernon
Train travel times can vary. Make sure you select one with fewer stops to minimize your travel time.
Kid Rating: