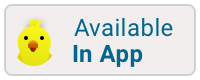 Mehrangarh Castle
Photo by Güidem Üstün
Kid Rating:




Mehrangarh, located in Jodhpur, Rajasthan, is one of the largest forts in India. Built in around 1459 by Rao Jodha, the fort is situated 410 feet above the city and is enclosed by imposing thick walls. Inside its boundaries there are several palaces known for their intricate carvings and expansive courtyards. A winding road leads to and from the city below. The imprints of the impact of cannonballs fired by attacking armies of Jaipur can still be seen on the second gate. To the left of the fort is the chhatri of Kirat Singh Soda, a soldier who fell on the spot defending Mehrangarh.
There are seven gates, which include Jayapol (meaning 'victory gate'), built by Maharaja Man Singh to commemorate his victories over Jaipur and Bikaner armies. There is also a Fattehpol (also meaning 'victory gate'), which commemorates Maharaja Ajit Singhji victory over Mughals.
Website
Hours:
Monday: 9:00 AM – 5:30 PM
Tuesday: 9:00 AM – 5:30 PM
Wednesday: 9:00 AM – 5:30 PM
Thursday: 9:00 AM – 5:30 PM
Friday: 9:00 AM – 5:30 PM
Saturday: 9:00 AM – 5:30 PM
Sunday: 9:00 AM – 5:30 PM
These hours can change. Please check the web site before making your plans.