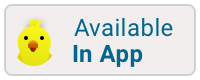 Magic Fountain of Montjuïc
Photo by Owen Byrne
Kid Rating:





The Magic Fountain was designed by Carles Buïgas in 1928 for the 1929 Universal Exposition. It sits on the former site of The Four Columns. The fountain uses 3620 jets and over 700 gallons of water to create an impressive visual display.
It took just a year to complete Buïgas' ambitious project. Over 3000 workers were used to get the fountain ready on time. The first show debuted just one day before the start of the Universal Exposition. Music was added to the show in the 1980's to enhance the performance.
Fun Facts
The Four Columns were originally created by Josep Puig i Cadafalch in 1919. They were built to symbolize the four stripes on the Catalan flag. The columns were removed in 1928, along with many other Catalanist symbols, in preparation for the 1929 Universal Exposition. The Prime Minister of Spain, Miguel Primo de Rivera, did not want these politcal statements to be seen. A replica of these columns was rebuilt nearby in 2010.
The fountain was damaged during the Spanish Civil War in the late 1930's. It was shut down until it was repaired in 1955 with the help of Carles Buïgas.
Website
Hours:
Jan to Feb: No shows
Mar: Thu, Fri, Sat 20:00 - 21:00
Apr to May: Thu, Fri, Sat 21:00 - 22:00
Jun to Sep: Wed to Sun 21:30 - 22:30
Oct: Thu, Fri, Sat 21:00 - 22:00
Nov to Jan 6th: Thu, Fri, Sat 20:00 - 21:00
These hours can change. Please check the web site before making your plans.