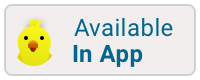 Leaning Tower of Pisa
The Leaning Tower of Pisa is one of the most famous sites in Italy. Each year over 1 million tourists come to Pisa to see the leaning bell tower.
Construction began in 1173 and was completed many years later in 1392. The tower is about 60 meters tall and has 296 steps going up to the top. It was one of the first circular buildings of its time. It weighs 15,000 tons. There are seven bells that ring in the tower which used to be rung for different occasions.
Hours:
Monday: 9:00 AM – 7:00 PM
Tuesday: 9:00 AM – 7:00 PM
Wednesday: 9:00 AM – 7:00 PM
Thursday: 9:00 AM – 7:00 PM
Friday: 9:00 AM – 7:00 PM
Saturday: 9:00 AM – 7:00 PM
Sunday: 9:00 AM – 7:00 PM
Kid Rating: