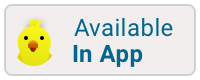 Kölner Dom
Photo by Harry Traber
Kölner Dom, or Cologne Cathedral, is a Catholic cathedral in Cologne, North Rhine-Westphalia. It's the seat of the Archbishop of Cologne. The cathedral is a famous monument of German Catholicism and Gothic architecture and was declared a World Heritage Site in 1996.
The cathedral is Germany's most visited landmark, attracting an average of 20,000 people a day. At 157 m (515 ft), the cathedral is currently the tallest twin-spired church in the world, the second tallest church in Europe after Ulm Minster, and the third tallest church in the world. It is the largest Gothic church in Northern Europe and has the second-tallest spires. The towers for its two huge spires give the cathedral the largest façade of any church in the world. The choir has the largest height to width ratio, 3.6:1, of any medieval church.
Construction of Cologne Cathedral began in 1248 but was halted in the years around 1560. Work did not restart until the 1840s, and the edifice was completed to its original Medieval plan in 1880.
Cologne's medieval builders had planned a grand structure to house the reliquary of the Three Kings and fit its role as a place of worship for the Holy Roman Emperor. Despite having been left incomplete during the medieval period, Cologne Cathedral eventually became unified as "a masterpiece of exceptional intrinsic value" and "a powerful testimony to the strength and persistence of Christian belief in medieval and modern Europe". Only the telecommunications tower is higher than the Cathedral.