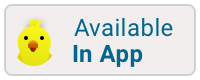 Juliette Gordon Low House
Photo by sfgamchick
The Juliette Gordon Low House was the childhood home of the founder of the Girl Scouts, Juliette Gordon Low. It is located in the historic district of Savannah, Georgia. The home is more formally known as the Wayne-Gordon House. The house was originally built for a former Savannah mayor named James Moore Wayne. During the Civil War, James Moore Wayne was a Supreme Court Justice of the United States, and he was one of the few Southern men to remain in the American government and not leave to become members of the Confederacy. The house was constructed for him in 1818, and although no one is very sure the architect who designed it, there are many historians who believe it was William Jay. William Jay was a very famous Savannah architect who was originally from England. The style of the house fits the style that William Jay designed in, and William also received a fine for leaving construction garbage in the area at the same time the house was being built.
Juliette Gordon Low was born in the house on Halloween night in 1860 and she grew up in the beautiful house in downtown Savannah. Years later, after marrying Andrew Low and living in both Savannah and Scotland for many years, Juliette Gordon Low became a widow and started to travel the world. She met Robert Baden Powell in England, and he told her about his boy's organization called the Boy Scouts. Juliette became friends with Robert's sister who had founded the Girl Guides and it gave Juliette an idea. When she went back to Savannah she decided to start her own girls' group and call it the Girl Scouts. Although only 18 girls signed up at first in 1912, now the Girl Scouts have more than 3.7 million members.
Website
Hours:
Monday: 10:00 AM – 4:00 PM
Tuesday: 10:00 AM – 4:00 PM
Wednesday: Closed
Thursday: 10:00 AM – 4:00 PM
Friday: 10:00 AM – 4:00 PM
Saturday: 10:00 AM – 4:00 PM
Sunday: Closed
These hours can change. Please check the web site before making your plans.