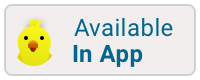 John Frost Bridge
Photo by Engyles
John Frost Bridge is the road bridge over the Lower Rhine at Arnhem, in the Netherlands. The bridge is named after Major-General John Dutton Frost who commanded the British forces that reached and defended the bridge during the Battle of Arnhem in September 1944. The bridge was featured in the 1977 film A Bridge Too Far, although the IJssel bridge in Deventer was used for the film.
Operation Market Garden
In September 1944 the Allies launched Operation Market Garden. The road bridge across the Lower Rhine should have been the final objective of the operation, and its capture was tasked to the British 1st Airborne Division. Unexpected German resistance in Arnhem meant that only a small force of some 740 men were able to reach the northern end of the bridge, commanded by Lt-Colonel John Frost.
On the night of the 17 September the British attempted to take the southern end of the bridge, using a flame thrower to destroy German positions in the bridge's towers. This accidentally ignited an ammunition store and the fresh paint on the bridge caught fire, illuminating the area for most of the night and forcing the British to abandon their attempt.
The German forces in Arnhem eventually overwhelmed Frost's men, although this took several days. They had however succeeded in closing the bridge to German armour for about four days, twice as long as a whole division was expected to hold the bridge. The rest of the division held out at nearby Oosterbeek until 25 September before being evacuated across the river.
Although the bridge survived the battle, it was bombed and destroyed by B-26 Marauders of the 344th Bomb Group on 7 October 1944 to prevent the Germans from using it to send reinforcements south of the river.
Website
Hours:
Monday: Open 24 hours
Tuesday: Open 24 hours
Wednesday: Open 24 hours
Thursday: Open 24 hours
Friday: Open 24 hours
Saturday: Open 24 hours
Sunday: Open 24 hours
These hours can change. Please check the web site before making your plans.