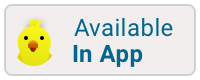 Isle Royale National Park
Photo by Ray Dumas
Isle Royale National Park consists of Isle Royale and more than 400 small adjacent islands, as well as the surrounding waters of Lake Superior, in the state of Michigan. Isle Royale is 45 mi (72 km) long and 9 mi (14 km) wide, making it the fourth-largest lake island in the world.
The island is the largest natural island in Lake Superior, the second-largest island in the Great Lakes (after Manitoulin Island), the third-largest in the contiguous United States (after Long Island and Padre Island), and the 33rd-largest island in the United States.
Isle Royale National Park was established on April 3, 1940. It was then protected from development by wilderness area designation in 1976, declared a UNESCO International Biosphere Reserve in 1980, and added to the National Register of Historic Places in 2019.
The park covers 894 sq mi (2,320 km2), with 209 sq mi (540 km2) of land and 685 sq mi (1,770 km2) of surrounding waters.
The park's northern boundary lies next to the Canadian Lake Superior National Marine Conservation Area along the international border.