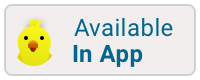 Indiana Dunes National Park
Photo by U.S. Department of the Interior
Kid Rating:




Indiana Dunes National Park is located in northwestern Indiana managed by the National Park Service. It was authorized by Congress in 1966 as the Indiana Dunes National Lakeshore and was redesignated as the nation's 61st national park on February 15, 2019.
Evidence suggests that the area was a seasonal hunting ground for early Native Americans. The earliest evidence of permanent camps was the occupation of the Ohio valley by the Hopewell culture. Five groups of mounds have been documented in the dunes area.
Beginning in the 1500s, European exploration and trade introduced more changes in the area. Entire populations of Native Americans began moving westward, while others sought to dominate large geographic trading areas. The dunes became a middle point on a journey from the east or the west.
It wasn't until the 19th century that native villages once again were scattered through the area, but this was soon followed by European settlement. Joseph Bailly was the earliest recorded settler in the dunes. He moved here from trading villages around Niles, Michigan. Soon he was joined by a series of other settlers and the communities in the dunes began to develop. They included Chesterton, Porter, Tremont, and the Town of the Pines.
City West was one of several "ghost towns" situated in the dunes. Planned as a rival to Chicago, it was partly built in 1837 but failed that summer, during a national economic panic. The remains of the town, partly carted off to be used as lumber, were located near where the pavilion in the state park now stands, until a forest fire in the 1850s destroyed what was left.
Website
Hours:
Monday: 7:00 AM – 11:00 PM
Tuesday: 7:00 AM – 11:00 PM
Wednesday: 7:00 AM – 11:00 PM
Thursday: 7:00 AM – 11:00 PM
Friday: 7:00 AM – 11:00 PM
Saturday: 7:00 AM – 11:00 PM
Sunday: 7:00 AM – 11:00 PM
These hours can change. Please check the web site before making your plans.