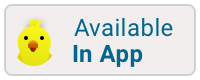 Horseshoe Falls
Kid Rating:





Horseshoe Falls is located along the Niagara River at the Canadian-Untied States border between Terrapin Point on Goat Island, part of New York, and Table Rock in Ontario. Horseshoe Falls, or Canadian Falls, is the largest of the three waterfalls that together make up Niagara Falls,. More than 90% of the water flow goes over Horseshoe Falls. The other 10% goes over American Falls and Bridal Veil Falls.
The border between Canada and the Untied States was made official in 1819 by the Treaty of Ghent that stated that the northeastern end of the Horseshoe Falls was to belong to New York while the other portion would belong to Ontario. At one point, Goat Island and Terrapin Rocks were connected by a series of bridges, but the area was filled in the 1950s and renamed Terrapin Point. This was done in order to divert water and create dams to force water away from Terrapin Point. Unfortunately, it destroyed around 400 feet of the Falls themselves.
At 167 feet high, the Canadian Falls is actually a rather small waterfall. By comparison, Angel Falls in Venezuela are the tallest in the world at 3,212 feet. The fact that Canadian Falls is the tallest of the three at Niagara is a tricky figure, because technically Bridal Veil and American Falls measure 176 and 188 feet high. However, American and Bridal Veil both have a large number of rocks at their base limiting their overall height. Each year, around 30 million people visit Niagara Falls as tourists.