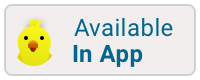 Hohensalzburg Castle
Photo by Heather Cowper
Seated upon a hill at the height of over 500 meters, the Salzburg Fortress' real name literally translates as High Salzburg Fortress.
The building works on this fortress started as early as the 11th century AD, however, it owes its today look to the final expansions of the 17th century, during which the last bastions were added to it.
It is the bastions, as well as the many other additions to the original fortress's plan, that make Hohensalzburg Fort one of the largest fortresses in Europe, spanning over more than 250 square meters.
Originally meant as a castle to help control the surrounding lands and protect them from invaders, the fortress also served as a prison for political prisoners, barracks and a military outpost during its long history, only to turn back into a prison during the early 20th century.
When visiting the fortress, keep in mind that the entirety of Salzburg is pedestrian-only, so if you choose to come by car, you will need to park it at a designated parking place outside the city. You can then access the fortress either on foot or, if you don't fancy the rather steep climb, use the Castle Lift.
Source: Sygic.com
Website
Hours:
Monday: 8:30 AM – 8:00 PM
Tuesday: 8:30 AM – 8:00 PM
Wednesday: 8:30 AM – 8:00 PM
Thursday: 8:30 AM – 8:00 PM
Friday: 8:30 AM – 8:00 PM
Saturday: 8:30 AM – 8:00 PM
Sunday: 8:30 AM – 8:00 PM
These hours can change. Please check the web site before making your plans.