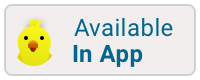 HMS Belfast
Photo by Barry Marsh
HMS Belfast is a Town-class light cruiser that was built for the Royal Navy. She is now permanently moored as a museum ship on the River Thames in London and is operated by the Imperial War Museum.
Construction of Belfast, the first ship in the Royal Navy to be named after the capital city of Northern Ireland and one of ten Town-class cruisers, began in December 1936. She was launched on St Patrick's Day 1938.
Commissioned in early August 1939 shortly before the outbreak of the Second World War, Belfast was initially part of the British naval blockade against Germany. In November 1939, Belfast struck a German mine and, in spite of fears that she would be scrapped, spent more than two years undergoing extensive repairs. Belfast returned to action in November 1942 with improved firepower, radar equipment, and armour.
Belfast saw action escorting Arctic convoys to the Soviet Union during 1943 and in December 1943 played an important role in the Battle of North Cape, assisting in the destruction of the German warship Scharnhorst. In June 1944, Belfast took part in Operation Overlord supporting the Normandy landings.
In June 1945, she was redeployed to the Far East to join the British Pacific Fleet, arriving shortly before the end of the Second World War. Belfast saw further combat action in 1950–52 during the Korean War and underwent an extensive modernisation between 1956 and 1959. A number of further overseas commissions followed before she entered reserve in 1963.
In 1967, efforts were made to preserve Belfast as a museum ship. The museum opened to the public in October 1971.
Website
Hours:
Monday: 10:00 AM – 5:00 PM
Tuesday: 10:00 AM – 5:00 PM
Wednesday: 10:00 AM – 5:00 PM
Thursday: 10:00 AM – 5:00 PM
Friday: 10:00 AM – 5:00 PM
Saturday: 10:00 AM – 5:00 PM
Sunday: 10:00 AM – 5:00 PM
These hours can change. Please check the web site before making your plans.