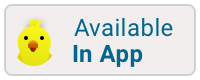 Haleakalā National Park
Photo by Navin Rajagopalan
Kid Rating:





Haleakalā National Park is located on the island of Maui in the state of Hawaii. Named after Haleakalā, a dormant volcano within its boundaries, the park covers an area of 33,265 acres (52.0 sq mi; 134.6 km2). The land was designated a national park in 1976 and its boundaries expanded in 2005.
The main feature of the park is Haleakalā Crater which, despite its name, is geologically an erosional valley. It is 6.99 miles (11.25 km) across, 2.0 mi (3.2 km) wide, and 2,600 ft (790 m) deep. The interior of the crater is dotted by numerous volcanic features, including large cinder cones. Two main trails lead into the crater from the summit area: the Halemau'u and Sliding Sands trails.
Visitors frequently come to the summit of the volcano to watch the sunrise and/or sunset. One attraction of the park is Hosmer's Grove, a unique forest of trees including deodar (Cedrus deodara) from the Himalayas, sugi (Cryptomeria japonica) from Japan, eucalyptus from Australia, and several species from North America (pine, spruce, cypress, fir, and others). Native plants and trees are also present in the forest but are not common due to the little light available (because of the taller alien trees).
The park is known for its volcanic features, its long scenic drive with numerous overlooks, and the unusually clear views of the night sky. Haleakalā is one of the best places in the United States for amateur astronomy, and binoculars and telescopes are available for rent from many local merchants.
Nēnē (Hawaiian geese) can also be seen in their natural habitat in Haleakalā Crater. Although nēnē died out entirely in the park, in 1946 they were re-introduced with the help of the Boy Scouts, who carried young birds into the crater in their backpacks.