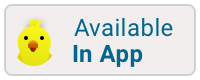 Great Sphinx of Giza
Photo by Warren LeMay
Kid Rating:




The Great Sphinx of Giza, commonly referred to as the Sphinx of Giza or just the Sphinx, is a limestone statue of a reclining sphinx, a mythical creature. Facing directly from west to east, it stands on the Giza Plateau on the west bank of the Nile in Giza, Egypt. The face of the Sphinx appears to represent the pharaoh Khafre.
Cut from the bedrock, the original shape of the Sphinx has been restored with layers of limestone blocks. It measures 73 m (240 ft) long from paw to tail, 20 m (66 ft) high from the base to the top of the head and 19 m (62 ft) wide at its rear haunches. It is the oldest known monumental sculpture in Egypt and one of the most recognisable statues in the world. The archaeological evidence suggests that it was created by ancient Egyptians of the Old Kingdom during the reign of Khafre (c. 2558–2532 BC).
Website
Hours:
Monday: 8:00 AM – 5:00 PM
Tuesday: 8:00 AM – 5:00 PM
Wednesday: 8:00 AM – 5:00 PM
Thursday: 8:00 AM – 5:00 PM
Friday: 8:00 AM – 5:00 PM
Saturday: 8:00 AM – 5:00 PM
Sunday: 8:00 AM – 5:00 PM
These hours can change. Please check the web site before making your plans.