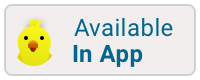 Great Basin National Park
Photo by Jeff Hollett
Great Basin National Park is located in White Pine County in east-central Nevada, near the Utah border. It was established in 1986.
The park gets its name from the Great Basin, the dry and mountainous region between the Sierra Nevada and the Wasatch Mountains. Topographically, this area is known as the Basin and Range Province. The park is located about 290 miles (470 km) north of Las Vegas and protects 77,180 acres.
The park is notable for its groves of ancient bristlecone pines, the oldest known nonclonal organisms, and for the Lehman Caves at the base of 13,063-foot (3,982 m) Wheeler Peak, as well as Wheeler Peak Glacier.
President Warren G. Harding created Lehman Caves National Monument by presidential proclamation on January 24, 1922. The monument and its surroundings was designated a national park on October 27, 1986, following the advocacy of Congressman Harry Reid.
A number of developed campsites are within the park, as well as backcountry camping opportunities. The Highland Ridge Wilderness lies adjacent to Great Basin National Park. These two protected areas provide contiguous wildlife habitat and protection to 227.8 square miles (590.0 km2) of eastern Nevada's basin lands.