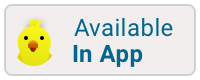 Federal Hall
Photo by Wendel Fisher
Federal Hall is a historic building at 26 Wall Street in the Financial District of Manhattan. The name refers to two structures on the site: a Federal style building completed in 1703, and the current Greek Revival–style building completed in 1842. While only the first building was officially called "Federal Hall", the current structure is operated by the National Park Service as a national memorial called the Federal Hall National Memorial.
The original building served as New York's first City Hall. It was the site where the colonial Stamp Act Congress met to draft its message to King George III claiming entitlement to the same rights as the residents of Britain and protesting "taxation without representation".
After the American Revolution, in 1785, the building served as meeting place for the Congress of the Confederation, the nation's first central government under the Articles of Confederation. With the establishment of the United States federal government in 1789, it was renamed Federal Hall, as it hosted the 1st Congress and was the place where George Washington was sworn in as the nation's first president. It was demolished in 1812.
The current structure, one of the best surviving examples of Greek Revival architecture in New York City, was built as the U.S. Custom House for the Port of New York. Later it served as a sub-Treasury building. The current national memorial commemorates the historic events that occurred at the previous structure. The building was designated a city landmark by the New York City Landmarks Preservation Commission in 1965 and was added to the National Register of Historic Places (NRHP) in 1966.
Website
Hours:
Monday: 9:00 AM – 5:00 PM
Tuesday: 9:00 AM – 5:00 PM
Wednesday: 9:00 AM – 5:00 PM
Thursday: 9:00 AM – 5:00 PM
Friday: 9:00 AM – 5:00 PM
Saturday: Closed
Sunday: Closed
These hours can change. Please check the web site before making your plans.