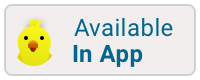 Empire State Building
The Empire State Building is a 102-story tall skyscraper in Midtown Manhattan Constructed between 1930 and 1931, the structure cost more than $40 million dollars to construct, which today would amount to more than $534 million dollars.
It is one of the most famous pieces of Art Deco architecture in the United States, joining the Chrysler Building, in Chicago, as one of the most recognized Art Deco styled structures. The Empire State Building was the tallest man-made structure in the world from 1931 until 1970.
Hours:
Monday: 8:00 AM – 2:00 AM
Tuesday: 8:00 AM – 2:00 AM
Wednesday: 8:00 AM – 2:00 AM
Thursday: 8:00 AM – 2:00 AM
Friday: 8:00 AM – 2:00 AM
Saturday: 8:00 AM – 2:00 AM
Sunday: 8:00 AM – 2:00 AM
Kid Rating: