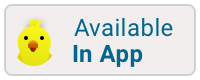 Empire State Building
Photo by JJBers
Kid Rating:




The Empire State Building is a 102-story tall skyscraper in Midtown Manhattan, in New York City. Constructed between 1930 and 1931, the structure cost more than $40 million dollars to construct, which today would amount to more than $534 million dollars.
It is one of the most famous pieces of Art Deco architecture in the United States, joining the Chrysler Building, in Chicago, as one of the most recognized Art Deco styled structures. The Empire State Building was the tallest man-made structure in the world from 1931 until 1970 when it was surpassed by the North Tower of the World Trade Center.
Until the construction of the Empire State Building, the plot of land was owned by the Astor family, and on the site was constructed the Waldorf-Astoria which was remained open until the 1920s when it was sold to Bethlehem Engineering Corporation. Eventually, the building was sold to Empire State Incorporation, which was a combination of influential New Yorkers, including members of the du Pont family, and Al Smith, a former governor of New York. Together, they designed a 50-story structure which eventually increased to 102-stories. During construction, more than 4 stories were added per week. It took just 13 months of total construction time to finish. President Herbert Hoover officially opened the building to the public, illuminating the building's iconic lighting.
In 1945, a B-25 Mitchell bomber, piloted by Lieutenant Colonel William Franklin Smith Jr, crashed into the side of the Empire State Building between the 79th and 80th floors. Flying through thick fog, the pilot did not see the skyscraper. Unfortunately, fourteen people were killed. Betty Lou Oliver, an elevator operator, survived falling 75 stories inside of the elevator, which still today stands as the longest survived elevator fall recorded.
Fun Facts
It tooks just 20 months design, plan, and construct the Empire State Building.
The tower on top of the skyscraper was originally designed for airships to dock and drop off passengers.
Website
Hours:
Monday: 10:00 AM – 12:00 AM
Tuesday: 10:00 AM – 12:00 AM
Wednesday: 10:00 AM – 12:00 AM
Thursday: 10:00 AM – 12:00 AM
Friday: 10:00 AM – 12:00 AM
Saturday: 10:00 AM – 12:00 AM
Sunday: 10:00 AM – 12:00 AM
These hours can change. Please check the web site before making your plans.