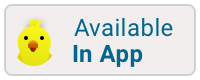 Eiffel Tower
The Eiffel Tower is one of the most well known landmarks in the world. Any stop to Paris should start here. Your kids will love seeing the tower up close and the view from the top is fantastic. The tower is over 1000 feet tall but the surrounding buildings are limited to 121 feet. This gives you the feeling of being on top of the world as the city spreads out all around you.
You should purchase tickets ahead of time, especially on weekends. If you don't mind climbing stairs, consider skipping the long elevator lines and getting a very unique perspective of tower by climbing up to the second floor.
Tips:
Book your tickets in advance if you plan or need to take the elevator. This will save you a lot of extra time, as lines to buy tickets can be very long.
If you're kids are older and more adventurous then consider taking the stairs. There is usually no wait and you get a unique perspective of the tower. If you don't want to walk all the way to the top, you can buy tickets for the elevator when you get to the second deck.
Consider making two trips to the Eiffel Tower if you have time. Once during daylight hours and another in the evening to see why Paris is often referred to as the "City of Lights".
Hours: Open from 10am to midnight, 7 days a week.
Kid Rating: