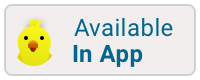 Eiffel Tower
Kid Rating:





The Eiffel Tower is in Paris, France. It is an iron tower and it is named for the engineer who designed it, Gustave Eiffel. Gustave Eiffel also helped to build the State of Liberty in New York City. The Eiffel Tower has become a national symbol of France and is known world-wide. When it was first built in 1889, it was the tallest structure in the world. The Eiffel Tower held that honor until the Chrysler Building was constructed in New York City 41 years later.
Even though the Eiffel Tower is today considered to be one of the most recognizable symbols of France, it was not very welcome at first. When the Tower was first proposed, a group of engineers, artists, and writers got together and wrote letters to the French Government asking them for it not to be built. They believed that the Tower would not be able to be built and stay up for long because it seemed impossible, but they also thought that it was ugly. One of the men who protested the Tower was named Guy de Maupassant. Supposedly, Guy ate lunch everyday in the dining room of the Eiffel Tower because it was only place that he could not see the Tower.
During World War II, the French government shut down the elevators that were in the Tower so that Hitler and the Germans could not use them. Adolph Hitler commanded his generals to destroy the Eiffel Tower along with the rest of Paris, but his generals disobeyed his orders.
It takes 60 tons of paint to cover the Tower, and it gets painted every seven years. It's painted in three different colors from bottom to top, lighter at the top and darker at the bottom. Today the Eiffel Tower is the most visited monument in Paris. Almost 7 million people go to the Tower every year!
Tips:
Book your tickets in advance if you plan or need to take the elevator. This will save you a lot of extra time, as lines to buy tickets can be very long.
If you're kids are older and more adventurous then consider taking the stairs. There is usually no wait and you get a unique perspective of the tower. If you don't want to walk all the way to the top, you can buy tickets for the elevator when you get to the second deck.
Consider making two trips to the Eiffel Tower if you have time. Once during daylight hours and another in the evening to see why Paris is often referred to as the "City of Lights".
Website
Hours: Open from 10am to midnight, 7 days a week.
These hours can change. Please check the web site before making your plans.