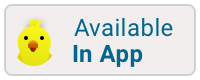 Duomo di Milano
The Duomo di Milano took 6 centuries to complete. It was constructed between 1386 to 1965 and dedicated to Santa Maria Nascente (The Nativity of Saint Mary). It is the largest basilica in Italy, 3rd largest in Europe.
The first cathedral was built in this location in 355 AD. A basilica was added in 836. In 1075, a fire damaged these buildings leading to the construction of the Duomo.
Work began in 1386 under the new ruler of Milan, Gian Galeazzo Visconti and his the cousin, Archbishop Antonio da Saluzzo. They used this as an opportunity to prove to the nobles and working class that they were better off under Visconti than they were under his predessor Barnabò.
By 1402, about half the cathedral had been completed but construction would slow down following Gian Galeazzo Visconti's death this same year. The cathedral would slowly evolve over the next 300 years with different architects continuing the project.
On May 20, 1805, Napoleon Bonaparte, a few days before being crowned King of Italy, ordered that the exterior of the Duomo be completed. He said that the expenses would be paid by the French treasurer but they were never paid. Napoleon was successful in jump starting the project. During the 1800's, the arches and spires would be completed. The statues were finished and new stained glass windows were put in to replace the old one.
On January 6, 1965 construction was completed when the last gate was inaugurated. After 579 years, the work was done.
Fun Facts
The Duomo di Milano has about 3400 statues.
The nearby canals were built to bring marble to the cathedral during its construction.
Website
Hours:
Monday: 9:00 AM – 7:00 PM
Tuesday: 9:00 AM – 7:00 PM
Wednesday: 9:00 AM – 7:00 PM
Thursday: 9:00 AM – 7:00 PM
Friday: 9:00 AM – 7:00 PM
Saturday: 9:00 AM – 7:00 PM
Sunday: 9:00 AM – 7:00 PM
These hours can change. Please check the web site before making your plans.