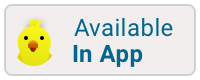 Cuyahoga Valley National Park
Photo by Tim Evanson
Kid Rating:




Cuyahoga Valley National Park is an American national park that preserves and reclaims the rural landscape along the Cuyahoga River between Akron and Cleveland in Northeast Ohio.
The 32,572-acre (50.9 sq mi; 131.8 km2) park is administered by the National Park Service, but within its boundaries are areas independently managed as county parks or as public or private businesses. Cuyahoga Valley was originally designated as a National Recreation Area in 1974, then redesignated as a national park 26 years later in 2000, and remains the only national park that originated as a national recreation area.
Cuyahoga Valley is the only national park in the state of Ohio and one of three in the Great Lakes Basin, with Isle Royale National Park in Lake Superior and Indiana Dunes National Park bordering Lake Michigan. Cuyahoga Valley also differs from the other national parks in America in that it is adjacent to two large urban areas and it includes a dense road network, small towns, four reservations of the Cleveland Metroparks, eleven parks of the Summit Metro Parks, and public and private attractions.
Indigenous History
No Native American tribes currently have federal recognition in Ohio; however, the former inhabitants of the Cuyahoga Valley were Native Americans. The Wyandot, Iroquois, Ottawa, Objibwe, Munsee, Potawatomi, Miami, Catawba, and Shawnee all lived in or traversed this area, but the Lenapé Nation, also known as the Lenape'wàk or Delaware Nation, are considered "the Grandfathers" of many Native Nations of the upper Ohio River Valley. They had a democratic and egalitarian sociopolitical structure where leaders (sachem) consulted elders who advocated for the expectations of the people before decisions were made. The Lenapé were actively involved in long-distance trade networks and were highly skilled at creating goods and art such as pottery, stone weaponry, clothing, and baskets. Wars, coercive treaties, and legislative changes in the eighteenth and nineteenth centuries resulted in Lenapé movement both west and south from their geographic origins in present-day New York City, the lower Hudson Valley, eastern Pennsylvania, New Jersey, and northern Delaware, through the Ohio River Valley and Cuyahoga Valley, to current residencies primarily in Oklahoma and Ontario, Canada.
Fun Fact
The name Cuyahoga is believed to mean "crooked river" from the Mohawk name Cayagaga. However, the Mohawk were never in the region alongside Settlers, so this is highly unlikely.
Website
Hours:
Monday: Open 24 hours
Tuesday: Open 24 hours
Wednesday: Open 24 hours
Thursday: Open 24 hours
Friday: Open 24 hours
Saturday: Open 24 hours
Sunday: Open 24 hours
These hours can change. Please check the web site before making your plans.