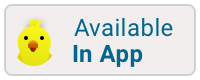 Chrysler Building
Photo by Ahmet Asar
Kid Rating:



The Chrysler Building is an Art Deco skyscraper in the Turtle Bay neighborhood on the East Side of Manhattan, at the intersection of 42nd Street and Lexington Avenue near Midtown Manhattan. At 1,046 feet (319 m), it is the tallest brick building in the world with a steel framework, and was the world's tallest building for 11 months after its completion in 1930.
Originally a project of real estate developer and former New York State Senator William H. Reynolds, the building was constructed by Walter Chrysler, the head of the Chrysler Corporation. The construction of the Chrysler Building, an early skyscraper, was characterized by a competition with 40 Wall Street and the Empire State Building to become the world's tallest building. Although the Chrysler Building was built and designed specifically for the car manufacturer, the corporation did not pay for its construction and never owned it; Walter Chrysler decided to fund the entire cost personally so his children could inherit it. In 1953 the building was sold by the Chrysler family.
The building was designated a New York City landmark in 1978, and was added to the National Register of Historic Places as a National Historic Landmark in 1976.