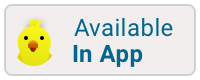 Christ Church Burial Ground
Christ Church Burial Ground is an early-American cemetery that is also the final resting ground of Benjamin Franklin and his wife, Deborah. Christ Church cemetery belongs to Christ Church, an Episcopal church, located in downtown Philadelphia. Christ Church was founded in 1695 and in the time before and during the American Revolutionary War was the church where many famous participants of the war effort practiced their faith, including George Washington.
Another prominent name in American history buried in Christ Church burial ground is Benjamin Rush. Not only was Benjamin Rush a signer of Declaration of Independence, he is also considered to be the father of "American Psychiatry". In 1773, Also buried there is Commodore William Bainbridge, who became very well known during the War of 1812 as the captain of "Old Ironsides", the USS Constitution.
Today Christ Church is available for visitors to Philadelphia to go and see for a small fee. The burial site of Benjamin Franklin is visible from the street. One of the most popular things to do when visiting Benjamin Franklin's grave site is to leave pennies.
Tips:
$1 Children (ages 5-12)
$3 Adults
Hours:
Monday: 10:00 AM – 4:00 PM
Tuesday: 10:00 AM – 4:00 PM
Wednesday: 10:00 AM – 4:00 PM
Thursday: 10:00 AM – 4:00 PM
Friday: 10:00 AM – 4:00 PM
Saturday: 10:00 AM – 4:00 PM
Sunday: 12:00 – 4:00 PM
Kid Rating: