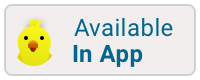 Chengyang Bridge
Photo by Rutger van der Maar
The Yongji Bridge of Chengyang (simplified Chinese: 程阳永济桥; traditional Chinese: 程陽永濟橋), also called the Chengyang Wind and Rain Bridge, is a bridge in Sanjiang County, of Guangxi, China.
Chengyang Bridge is a special covered bridge or lángqiáo, and one of several Fengyu bridges in the local Dong Minority region. It was built in 1912 and used to link to local villages along the Linxi River. The bridge is mostly made out of wood, with stone piers and a roof covered in tile. It has 5 pavilions, 19 verandas, and 3 floors. It features lifelike carvings and paintings throughout the structure.
Fun Facts
Despite being made mainly from wood, no nails or rivets are used to hold it together.
Its name "wind and rain bridge" comes from its ability to protect people walking across it from the elements.