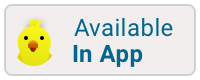 Charles Young Buffalo Soldiers National Monument
Photo by Matthew Dillon
Charles Young was born into slavery in Kentucky in 1864. Charles' father Gabriel escaped slavery in 1865, crossing the Ohio River to Ridley, Ohio and enlisting in the 5th United States Colored Heavy Artillery Regiment during the American Civil War. His service earned him and his family their freedom, which was guaranteed by the 13th Amendment after the war. Charles would go on to have a military career of his own. In 1887 he graduated from West Point. From there he rose to become a Buffalo Soldier in the United States Army and become its first African-American colonel.
Charles Young was the third African American graduate of West Point, the first black U.S. national park superintendent, the first African American military attaché, and the highest ranking black officer in the United States Army until his death in 1922. He also taught military science at Wilberforce University, during which time he purchased this house, which he called "Youngsholm." The house was built in 1832, and is reported to have served as a way station on the Underground Railroad.
On March 25, 2013, under the Antiquities Act, President Barack Obama designated the house as the Charles Young Buffalo Soldiers National Monument, a unit of the National Park Service. Operated as a house museum with exhibits about Young and the Buffalo Soldiers, it is currently open for public visitation by appointment.
Buffalo Soldiers
Buffalo Soldiers originally were members of the 10th Cavalry Regiment of the United States Army, formed on September 21, 1866, at Fort Leavenworth, Kansas. This nickname was given to the Black Cavalry by Native American tribes who fought in the Indian Wars. The term eventually became synonymous with all of the African-American regiments formed in 1866:
9th Cavalry Regiment
10th Cavalry Regiment
24th Infantry Regiment
25th Infantry Regiment Second
38th Infantry Regiment
Although several African-American regiments were raised during the Civil War as part of the Union Army (including the 54th Massachusetts Volunteer Infantry and the many United States Colored Troops Regiments), the "Buffalo Soldiers" were established by Congress as the first peacetime all-black regiments in the regular U.S. Army. On September 6, 2005, Mark Matthews, the oldest surviving Buffalo Soldier, died at the age of 111. He was buried at Arlington National Cemetery.
Website
Hours:
Monday: 9:00 AM – 5:00 PM
Tuesday: 9:00 AM – 5:00 PM
Wednesday: 9:00 AM – 5:00 PM
Thursday: 9:00 AM – 5:00 PM
Friday: 9:00 AM – 5:00 PM
Saturday: 9:00 AM – 5:00 PM
Sunday: 9:00 AM – 5:00 PM
These hours can change. Please check the web site before making your plans.