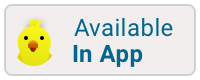 Charles Bridge
Photo by R Boed
Kid Rating:



Charles Bridge is a medieval stone arch bridge that crosses the Vltava (Moldau) river. Its construction started in 1357 under King Charles IV, and finished in the early 15th century. The bridge replaced the old Judith Bridge built 1158–1172 that had been badly damaged by a flood in 1342. This new bridge was originally called Stone Bridge (Kamenný most) or Prague Bridge (Pražský most), but has been referred to as "Charles Bridge" since 1870.
As the only means of crossing the river Vltava until 1841, Charles Bridge was the most important connection between Prague Castle and the city's Old Town and adjacent areas. This land connection made Prague important as a trade route between Eastern and Western Europe.
A UNESCO World Heritage site, the bridge is 516 metres (1,693 ft) long and nearly 10 metres (33 ft) wide, following the example of the Stone Bridge in Regensburg, it was built as a bow bridge with 16 arches shielded by ice guards. It is protected by three bridge towers, two on the Lesser Quarter side (including the Malá Strana Bridge Tower) and one on the Old Town side, the Old Town Bridge Tower. The bridge is decorated by a continuous alley of 30 statues and statuaries, most of them baroque-style, originally erected around 1700, but now all have been replaced by replicas.