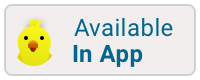 Channel Islands National Park
Photo by David Fulmer
Channel Islands National Park consists of five of the eight Channel Islands off the Pacific coast of California. Although the islands are close to the shore of the densely populated state, they have been relatively undeveloped. The park covers 249,561 acres, of which 79,019 acres are federal land. The Nature Conservancy owns and manages 76% of Santa Cruz Island, the largest of the eight.
The islands are home to significant natural and cultural resources, resulting in several designations. All eight islands became a biosphere reserve under UNESCO in 1976.
Radiocarbon dating of a fire area near Arlington Canyon on Santa Rosa Island shows human activity from at least 37,000 years ago.
Juan Rodríguez Cabrillo first observed the islands in 1542. The three northern channel islands were inhabited by an estimated two to three thousand Chumash, with eleven villages on Santa Cruz, eight on Santa Rosa, and two on San Miguel.
In 1938 the Santa Barbara and Anacapa islands were designated a national monument. San Miguel, Santa Rosa and Santa Cruz islands were combined with the monument in 1980 to form modern-day Channel Islands National Park.
Website
Hours:
Monday: 8:30 AM – 5:00 PM
Tuesday: 8:30 AM – 5:00 PM
Wednesday: 8:30 AM – 5:00 PM
Thursday: 8:30 AM – 5:00 PM
Friday: 8:30 AM – 5:00 PM
Saturday: 8:30 AM – 5:00 PM
Sunday: 8:30 AM – 5:00 PM
These hours can change. Please check the web site before making your plans.