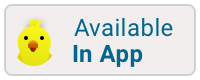 Cattedrale di Pisa
Kid Rating:



The Cattedrale di Pisa is a medieval Roman Catholic cathedral dedicated to the Assumption of the Virgin Mary. It's the seat of the Archbishop of Pisa.
Construction began in the year 1063. Pisa had been at war with Muslims in Sicily, Italy. They used spoils of the war to pay for the new cathedral. At the same time, St. Mark's Basilica, in Venice, was being constructed. There was a contest to see which project would be the most beautiful and luxurious.
The cathedral is absolutely breathtaking. On the outside, it is decorated with bronze objects, marble of different colors, and mosaic work.
The inside is amazing too. It has a wooden ceiling with gold leaf paint. There is also a painting inside the dome which was done in honor of the Virgin in all her glory with the saints. The famous artwork was painted by two artist, Orazio and Girolamo Riminaldi.
The cathedral has a number of important organs inside. The Serassi organ was made between 1831 and 1835. There is also an organ made by Mascioni of Cuvio in 1977.
A fire swept through the cathedral in 1595. Repairs had to be made to fix the damage.
Website
Hours:
Monday: 10:00 AM – 8:00 PM
Tuesday: 10:00 AM – 8:00 PM
Wednesday: 10:00 AM – 8:00 PM
Thursday: 10:00 AM – 8:00 PM
Friday: 10:00 AM – 8:00 PM
Saturday: 10:00 AM – 8:00 PM
Sunday: 1:00 – 8:00 PM
These hours can change. Please check the web site before making your plans.