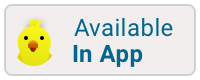 Cattedrale di Pisa
The Cattedrale di Pisa is a medieval Roman Catholic cathedral in Pisa, Italy.
The cathedral is absolutely breathtaking. On the outside, it is decorated with bronze objects, marble of different colors, and mosaic work.
The inside has a wooden ceiling with gold leaf paint. There is also a painting inside the dome which was done in honor of the Virgin in all her glory with the saints. The famous artwork was painted by two artist, Orazio and Girolamo Riminaldi.
Hours:
Monday: 10:00 AM – 8:00 PM
Tuesday: 10:00 AM – 8:00 PM
Wednesday: 10:00 AM – 8:00 PM
Thursday: 10:00 AM – 8:00 PM
Friday: 10:00 AM – 8:00 PM
Saturday: 10:00 AM – 8:00 PM
Sunday: 10:00 AM – 8:00 PM