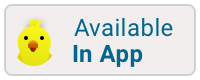 Buckingham Palace
Kid Rating:




This majestic palace is the official residence of British monarchs and is usually recognized as a symbol of UK's monarchy.
Originally built as a townhouse, Buckingham Palace was turned into a private residence for Queen Charlotte in 1761. The palace was reconstructed and enlarged during the 19th century and it has been used as a residence of the British monarch since Queen Victoria's reign. Apart from that, it serves as an exquisite example of Neoclassical architecture.
The palace has 775 rooms and the largest private garden in London. On selected days, you can visit some of the state rooms that are used for official and state ceremonies, and the Queen's Gallery which showcases pieces from the Royal Collection. When visiting, do not miss the Changing the Guard ceremony and make sure to arrive early to see well.
Since you will go through an airport-style security check upon arrival, try to bring as little belongings as possible. Note that while taking photographs is prohibited in the State Rooms, you can use your camera in the garden.