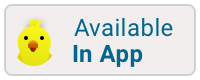 Brown v Board of Education National Historic Site
Brown v. Board of Education National Historic Site was established in Topeka, Kansas, on October 26, 1992, by the United States Congress to commemorate the landmark decision of the U.S. Supreme Court in the case Brown v. Board of Education aimed at ending racial segregation in public schools. On May 17, 1954, the Supreme Court unanimously declared that "separate educational facilities are inherently unequal" and, as such, violated the 14th Amendment to the United States Constitution, which guarantees all citizens "equal protection of the laws."
The National Historic Site consists of the Monroe Elementary School, one of the four segregated elementary schools for African American children in Topeka, and the adjacent grounds.
The story of Monroe Elementary begins long before the Brown decision. In 1855, John Ritchie, an abolitionist, bought 160 acres (65 ha) from Jacob Chase in Topeka, Kansas. After the Civil War a number of newly freed African Americans came to Topeka and built homes on this land. Due to the sizable African American population, the school board decided to establish a school for black children in the neighborhood. "Ritchie's Addition" became the site of Monroe School. After Ritchie's death in 1887, the land was purchased by the Topeka Board of Education to build a school for African American children.
The current building is actually the third Monroe school to sit on the corner of Fifteenth and Monroe streets. The first school was located in a small rented building used from 1868 until a permanent structure was erected in 1874. The current building was constructed in 1926 immediately south of the old school. It was one of many schools in Topeka designed by the prominent Topeka architect Thomas W. Williamson between 1920 and 1935. His firm, Williamson and Co., was hired by the Topeka Board of Education to design a series of progressive schools. Monroe Elementary School is a two-story brick and limestone building in the Italian Renaissance Revival style. The building was made with some of the best materials and the most modern technology of the time.
In the Brown case, the legal opinion was not that the schools for black children in Kansas were qualitatively worse in construction, books, etc. than the schools for white children. Instead, the opinion was that school segregation by itself was an unfair detriment to the education of black children. The holding that "separate" by itself was unconstitutional was what made Brown the landmark case in school desegregation.
Website
Hours:
Monday: Closed
Tuesday: 9:00 AM – 5:00 PM
Wednesday: 9:00 AM – 5:00 PM
Thursday: 9:00 AM – 5:00 PM
Friday: 9:00 AM – 5:00 PM
Saturday: 9:00 AM – 5:00 PM
Sunday: Closed
These hours can change. Please check the web site before making your plans.