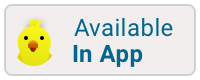 Brandenburg Gate
Photo by Brian Dooley
The Brandenburg Gate is an 18th-century neoclassical monument in Berlin, built on the orders of Prussian king Frederick William II after the temporary restoration of order during the Batavian Revolution. One of the best-known landmarks of Germany, it was built on the site of a former city gate that marked the start of the road from Berlin to the town of Brandenburg an der Havel, which used to be capital of the Margraviate of Brandenburg.
It is located in the western part of the city centre of Berlin within Mitte, at the junction of Unter den Linden and Ebertstraße. One block to the north stands the Reichstag building, which houses the German parliament (Bundestag). The gate is the monumental entry to Unter den Linden, a boulevard of linden trees which led directly to the royal City Palace of the Prussian monarchs.
Throughout its existence, the Brandenburg Gate was often a site for major historical events and is today considered not only as a symbol of the tumultuous history of Europe and Germany, but also of European unity and peace.
Cold War
After Germany's surrender and the end of the war, the governments of East Berlin and West Berlin restored it in a joint effort. The gate was located in the Soviet occupation zone, directly next to the border to the British occupation zone, which later became the border between East and West Berlin.
Vehicles and pedestrians could travel freely through the gate until the day after construction began on the Berlin Wall on Barbed Wire Sunday, 13 August 1961. West Berliners gathered on the western side of the gate to demonstrate against the Berlin Wall, among them West Berlin's mayor, Willy Brandt, who had returned from a federal election campaign tour in West Germany earlier the same day. The wall passed directly by the western side of the gate, which was closed throughout the Berlin Wall period.
Post-1989
When the Revolutions of 1989 occurred and the wall was demolished, the gate symbolized freedom and the desire to unify the city of Berlin. Thousands of people gathered at the wall to celebrate its fall on 9 November 1989. On 22 December 1989, the Brandenburg Gate border crossing was reopened when Helmut Kohl, the West German chancellor, walked through to be greeted by Hans Modrow, the East German prime minister. Demolition of the rest of the wall around the area took place the following year.