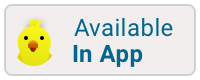 Boston African American National Historic Site
Photo by Tony Fischer
The Boston African American National Historic Site, in the heart of Boston, Massachusetts's Beacon Hill neighborhood, interprets 15 pre-Civil War structures relating to the history of Boston's 19th-century African-American community. These include the 1806 African Meeting House, the oldest standing black church in the United States.
This historical site is located on Beacon Hill, a neighborhood just north of Boston Common. The site was designated in 1980 to "preserve and commemorate original buildings that housed the nineteenth-century free African-American community on Beacon Hill." That year President Jimmy Carter signed bills authorizing this and the Martin Luther King, Jr. National Historic Site, as well as one to establish the National Afro-American Museum and Cultural Center in Wilberforce, Ohio. He said:
The two bills that I will sign today represent a three-pronged effort to preserve a vital, but long neglected, part of American heritage; the history and culture of Americans of African ancestry and their role in the history of our nation.
Boston's first African residents arrived as slaves in 1638 with early colonists. Over time, more of their descendants were born free to white mothers; in other cases slaveholders freed slaves for service. After the American Revolutionary War, Massachusetts effectively abolished slavery by the terms of its new constitution. By the 1790 census, no slaves were recorded in Massachusetts. African Americans became activists in the abolition movement, also working to gain racial equality and educational parity with whites. They engaged in political processes to meet their objectives.
Before the Civil War, more than one half of the 2,000 African Americans in Boston lived on the north slope of Beacon Hill; blacks also lived in the West End north of Cambridge Street, and in the North End. These areas gradually were occupied by new groups of immigrants after African Americans moved to southern areas of Boston. (The North End became a center of Italian immigrants in the late 19th and early 20th centuries.)
The historic site is one of 39 African-American Heritage Sites of the National Park Service.
Historical timeline from Wikipedia
In 1638 the first enslaved Africans brought to Boston aboard the slave ship Desire.
In 1641 Massachusetts enacted Body of Liberties defining legal slavery in the colony.
In 1770, Crispus Attucks, an escaped slave, was the first colonist killed in Boston Massacre. He was a national symbol of black men, like the black Revolutionary War soldiers, who helped bring a free nation into being.
Slavery abolished in 1783 in Massachusetts. Quock Walker, an escaped slave, sued for his liberty in 1783. With his victory, Massachusetts abolished slavery, declaring it incompatible with the state constitution.
African Meeting House opened as First African Baptist Church. Establishment of the African Baptist Church drew many blacks to hear the church's minister, Thomas Paul. The meeting house hosted a school, community groups, musical performances, and antislavery meetings.
In 1829 David Walker published The Appeal, an essay urging slaves to fight for their freedom.
In 1831 William Lloyd Garrison began publishing The Liberator (anti-slavery newspaper), promoting interracial anti-slavery alliances and the protection of fugitive slaves on the Underground Railroad.
In 1850, the Fugitive Slave Act required states (even free ones) enforce the return of fugitive slaves to their owners. Antislavery protests followed passage of this law, and black and white Bostonians joined in direct actions to protect and some times rescue fugitives seeking shelter in the city. The slavery trial of Anthony Burns in Boston galvanized Northern opposition to the Fugitive Slave Law. After the trial, U.S. marshals and a company of marines were required to escort Burns to a ship to take him back to Virginia and slavery.
In 1861 the Civil War started.
In 1863, the Emancipation Proclamation signed. Responding to pressure from black and white abolitionists and the need to bolster the Union forces, President Lincoln admitted African-American soldiers to the Union forces. 54th Regiment Massachusetts Volunteer Infantry formed, the first all-black regiment raised in the North. Black Bostonians formed the core of the 54th Massachusetts Regiment. On July 18, 1863, the 54th regiment led an assault on Fort Wagner in an attempt to capture Confederate-held Charleston, S.C. In this hard-fought battle, Col. Robert Gould Shaw and many of his soldiers were killed. Sgt. William Carney of New Bedford was wounded while saving the flag from capture.
In 1865 the Civil War ended; 13th Amendment abolished slavery. After the Civil War, many freed African Americans moved north. Boston's black population increased from fewer than 2,500 in 1860 to nearly 12,000 by 1900. Most newcomers came from the Southeast. During Reconstruction, some were relocated by the Freedmen's Bureau for training and employment as domestic servants. The newcomers expanded black residential areas, settling in Boston's South End and Roxbury. Gradually long-time black residents of Beacon Hill moved their businesses and homes to that area.
In 1897 the Robert Gould Shaw Memorial honoring 54th Massachusetts Regiment was dedicated in Boston Common.
Nearby is the Black Heritage Trail.
Website
Hours:
Monday: Closed
Tuesday: 10:00 AM – 4:00 PM
Wednesday: 10:00 AM – 4:00 PM
Thursday: 10:00 AM – 4:00 PM
Friday: 10:00 AM – 4:00 PM
Saturday: 10:00 AM – 4:00 PM
Sunday: Closed
These hours can change. Please check the web site before making your plans.